Release
Zammad 2.7.0 & 2.6.1
· Today, we're pleased to announce a brand new release of Zammad!
Zammad 2.6.1 includes a lot of minor bugfixes, while the new Zammad 2.7.0 comes with the following major improvements:
1# 💬 SMS Integration
Zammad was made with one purpose in mind: to help you manage every single line of communication with every single customer, all in one place, no matter how they choose to contact you.
With the new 2.7 release, SMS integration broadens Zammad's reach even further. Now, you can:
Send and receive SMS messages (agent ↔ customer)
Configure an SMS provider in the Admin Settings panel, under "Channels".
Supported providers (messaging): Twilio
Set up custom SMS notifications (to any Zammad user)
First, configure an SMS provider as described above. Then, set up a custom notification in the Admin Settings panel, under "Triggers".
Supported providers (notifications): Twilio, massenversand.de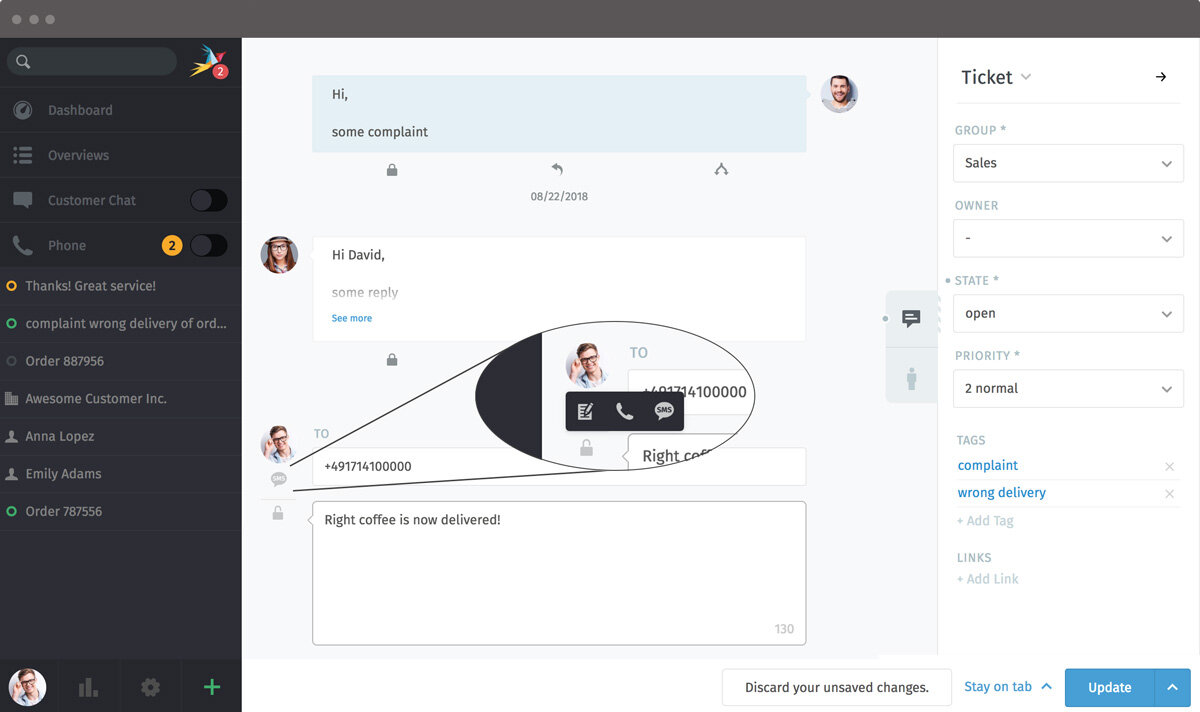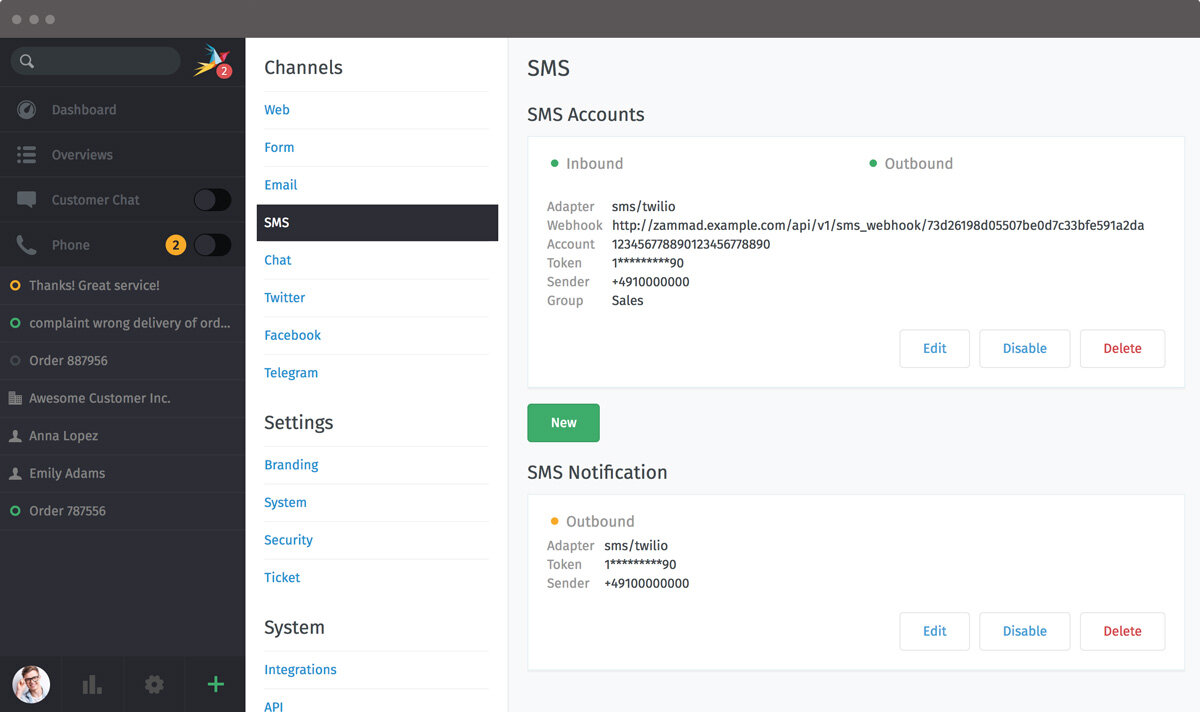 Special thanks to Marc Schiffbauer & sys4
At the start of this year, Marc Schiffbauer and his team of email, DNS/DNSSEC, and IT security experts at sys4 decided that they were going to make the switch to Zammad.
This news was 🎵 music 🎸 to 🎤 our 🎷 ears 🎵, but there was just one hiccup: they needed SMS notifications, and Zammad didn't have them. We were eager to support the feature (sys4 weren't the only ones who needed it, after all), but with our resources and roadmap at the time, we simply couldn't make it a top priority.
That's when Marc stepped up to the plate and sponsored Zammad to fast-track SMS notifications. Without sys4's generosity, it's hard to say how long it would have taken to finally get this feature off the ground. We can't overstate how grateful we are to Marc and his team for making SMS integration a reality.
Now, anyone who uses Zammad can stay on top of important tickets from anywhere, whether they're on an Android, an iPhone or a Nokia 3310.
2# 🖨️ New print layouts
Even in the age of the paperless office, sometimes you just need a hard copy.
Zammad 2.7 features special print-friendly views for tickets and ticket lists, so you can take them with you into a meeting or out in the field.
No special setup or instructions required – simply print the page from your browser as you normally would. Tickets and ticket lists will come out in the custom-tailored layouts you see below, instead of their usual on-screen format.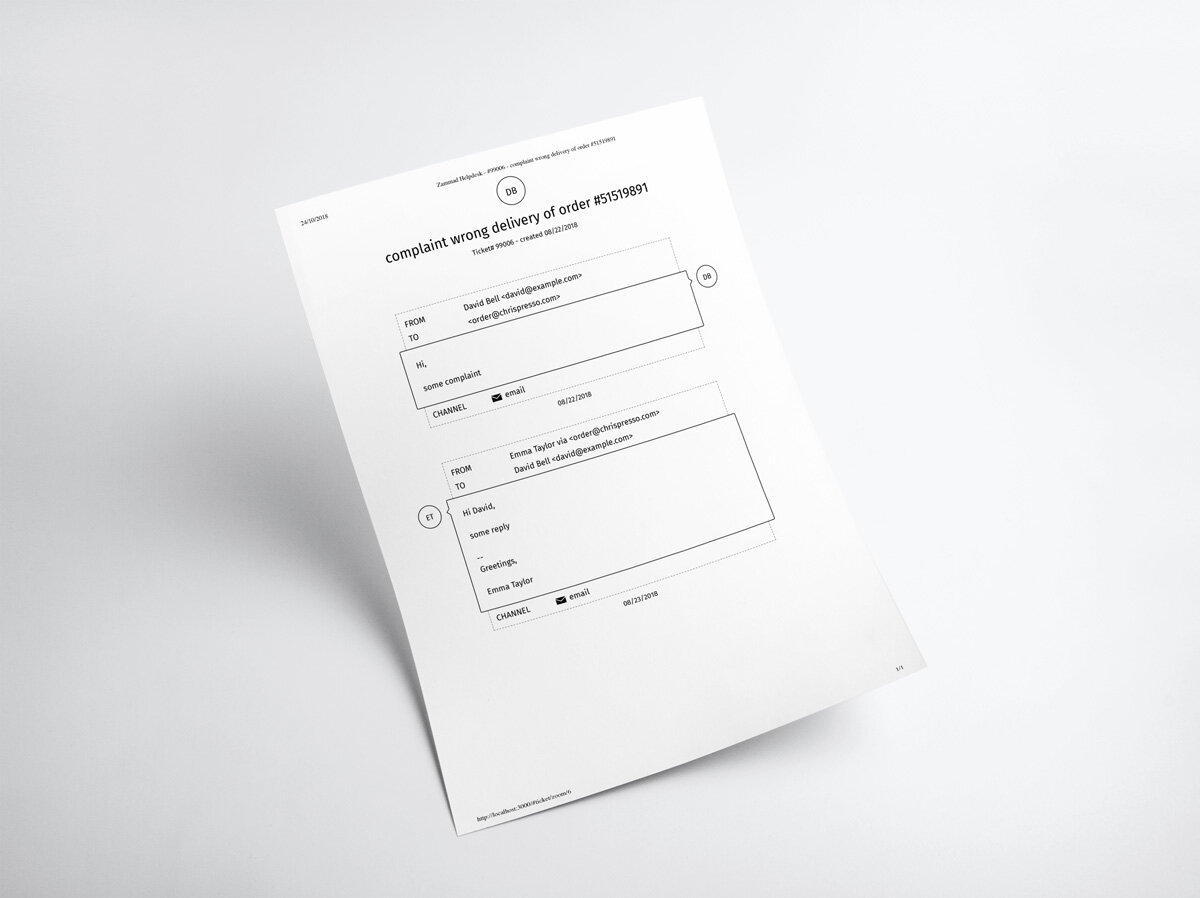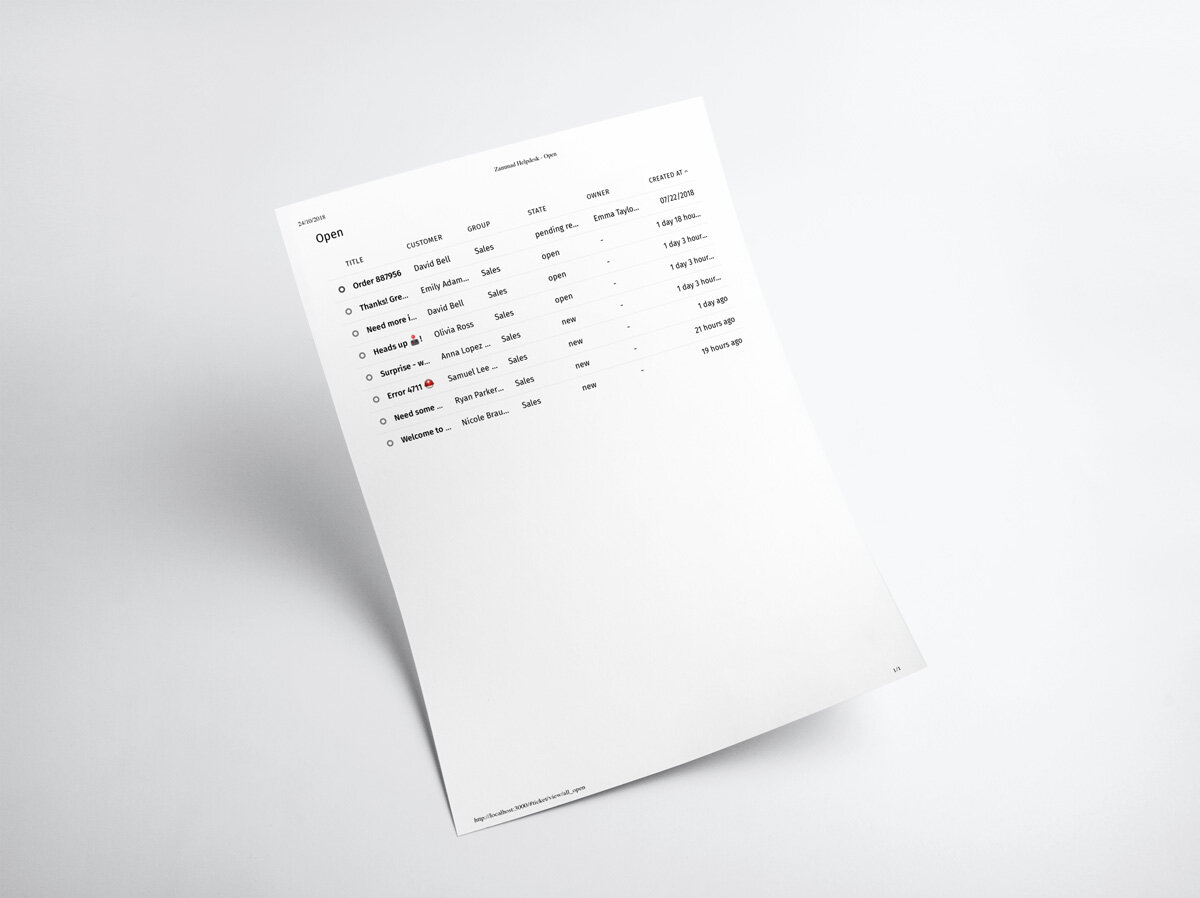 3# 📆 New Date Formatting Option
Zammad allows you to configure how dates are displayed throughout the application. Our latest release adds one more option to the list:
Relative (2 hours ago)
Absolute (Tuesday 23 Feb 14:20)
NEW: Timestamp (2018-08-30 14:30)
Simply set the date format in the Admin Settings panel, under Appearance.
All improvements can be found in the changelog.
Download Zammad 2.7.0
Changelog (2018-10-25)
Source code
Packages
Download Zammad 2.6.1
Changelog (2018-10-25)
Source code
Packages
Upgrade
Information about upgrading a Zammad installation can be found here:
Your Zammad team!