Hey! My name is Mantas and I'm a software developer at Zammad.
It'd be better to ask my colleagues. But I guess I'm the "if there's a nasty bug nobody wants to jump onto, send it to him and he'll love it" guy.
Most of my work is in two areas. One is the Knowledge Base. I wrote most of the original implementation. And I keep looking after it. The other one is improving internalization and localization. Be it quirky email encodings or timezone conversion issues.
Job #1 is sleep. If you don't get enough high-quality sleep, you will perform poorly.
Hunting down the mammoth and thrash metal.
5-years-ago-me would have said the flexibility to ride bicycles whenever and wherever. Nowadays - the ultimate flexibility to take care of my family and still put in a ride here and there.
Introducing bugs?
Very few industries do not need to dramatically improve their support. But public services is definitely #1.
Having a 2 y/o in the house... Bring back the routine, please.
What does your workspace look like?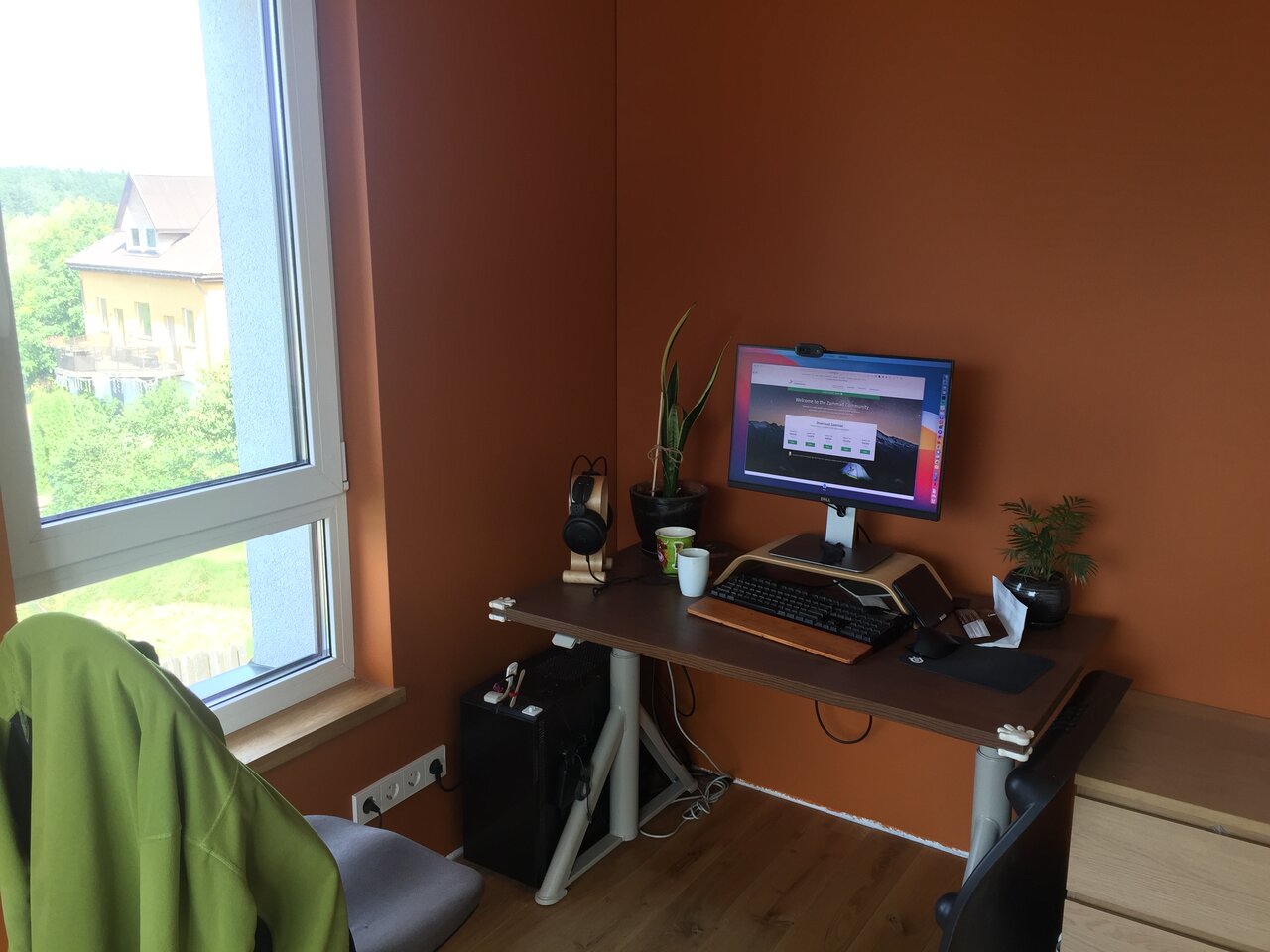 No. I find ways to insert my passions into my CV.
Quality as in "Zen and the art of motorcycle maintenance"
Not stepping on each other toes but providing helpful feedback when one gets stuck
Write software and ride bicycles
A bicycle chain and sprockets wear measurement app
Most recent 50. If something was important, I bet they kept emailing me over and over again.
HTTP/1.1 200 OK
Some hobbies better stay hobbies (hi history and anthropology!). But chasing €€€ probably won't take you far either. It's all about finding the right balance.
Write software that runs on a computer.
Don't like bleeding edge software and moving fast while breaking everything? Welcome home.
Native apps!
Knowledge Base :)
Two typos walk into a codebase.... and stay around for years. I still miss the good old "execute_singel_backend"
Ex-politicians to lobby for Open Source in the public sector. [Insert your favorite politician here].