Release
Zammad 2.9.0, 2.8.1 & 2.7.2
· Today, we're pleased to announce a brand new release of Zammad!
This is also a Security Release for all previous versions and we recommend updating your installations immediately (relevant Security Advisory).
Now to the release. Besides the bugfix release Zammad 2.8.1 & 2.7.2 we also release the new Zammad 2.9.0 with the following major improvements.
#1: 🖼 Attachment Previews
Tired of having to download image attachments just to take a look at them?
Now, Zammad lets you preview attachments directly in the browser!
From now on, when you receive an attachment, a thumbnail will be displayed
beside the filename in the attachment list. Click on the attachment to open a
preview of the image. Click again to download the attachment in full-res.
This saves valuable time for agents and optimizes the workflow.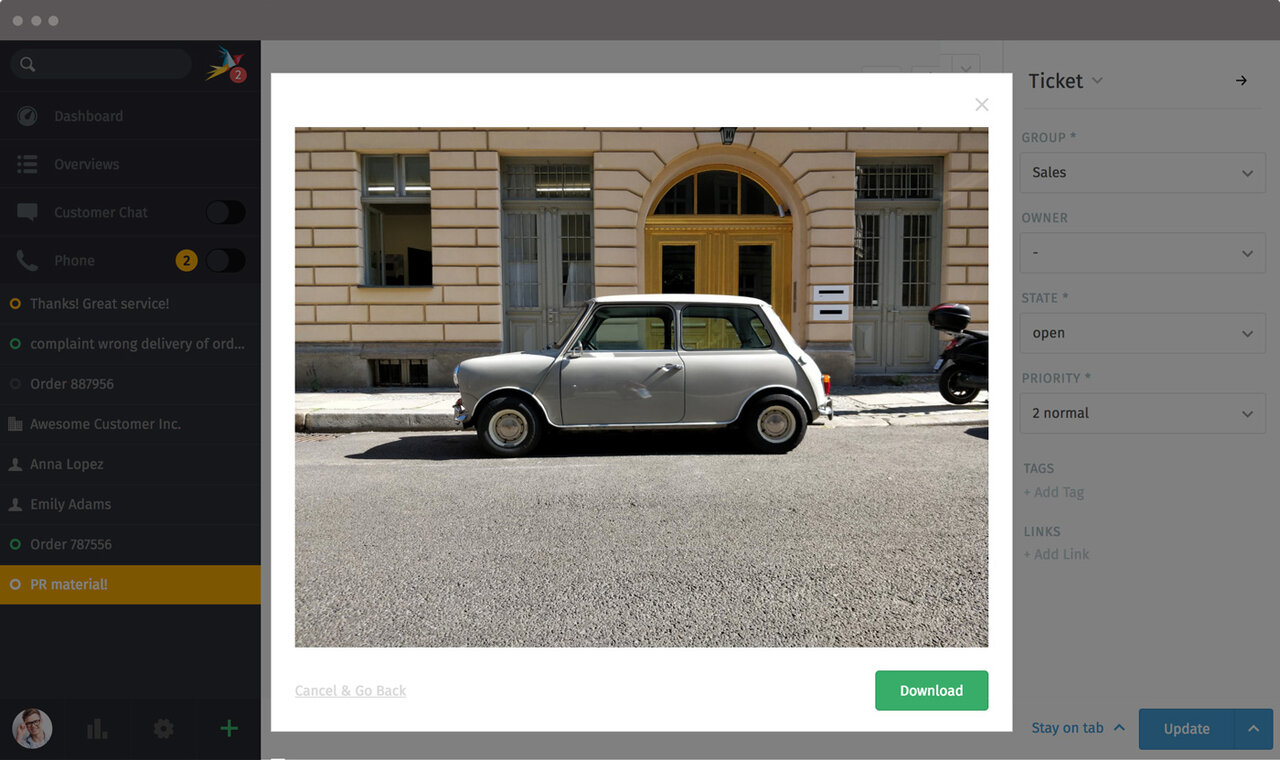 #2: ⏰ Better Notification Timestamps
Timestamps on notification now include the time zone to minimize confusion
for distributed teams or agents working remotely.
Admins can define an official, system-wide time zone (under Branding ->
Timezone in the Admin Panel) to be used in notifications for all users. If
you are upgrading from a previous version, the time zone will be set
automatically the first time an administrator logs in.
All improvements can be found in the changelog.
Download Zammad 2.9.0
Changelog (2019-02-14)
Source code
Download Zammad 2.8.1
Changelog (2019-02-14)
Source code
Download Zammad 2.7.2
Changelog (2019-02-14)
Source code
Packages
Upgrade
Information about upgrading a Zammad installation can be found here:
Your Zammad team!